Welcome VFC Providers
Your practice plays a critical role in protecting kids against COVID-19 disease. Over 60% of California's children are served by medical providers, and pharmacies are not authorized to vaccinate kids under three years. So, reaching children in the medical home is critical to closing the gap on vaccination coverage.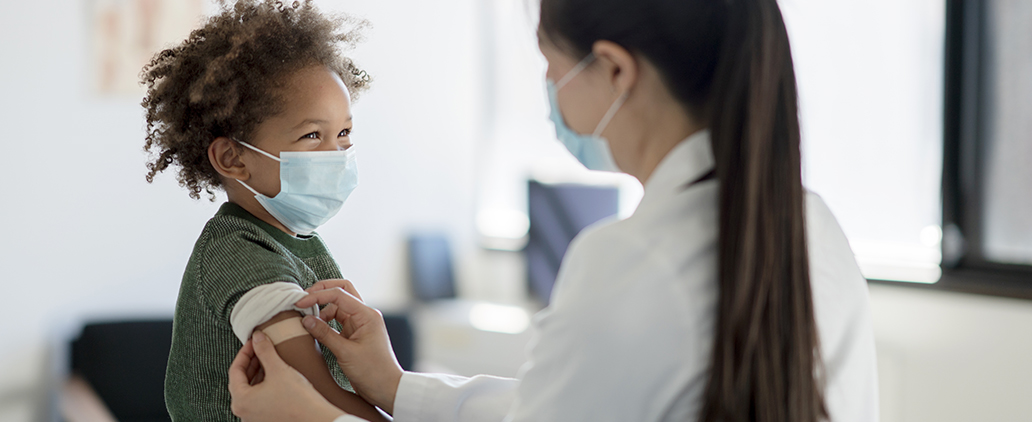 Why Enroll Now?
All COVID-19 vaccine products are ACIP-recommended, Moderna and Pfizer-BioNTech infant/toddler & pediatric vaccines may be stored in routine refrigerators, and enrollment has never been easier for VFC providers.

Did You Know?
Don't be discouraged by old news or myths!
You don't need an ultra-low freezer! You may store COVID-19 vaccines with your VFC vaccines!
Providers should never turn down a vaccination opportunity due to fears of vaccine wastage! Pfizer now comes in small quantities and may be stored longer, orders may be submitted weekly, and short-dated vaccine will be transported to other providers for you—for free! CDC encourages all providers to vaccinate every eligible person that presents for vaccination!
Your patients may NOT be getting COVID-19 vaccine elsewhere! Pharmacies are not authorized to vaccinate kids under 3 years, so your clinic may be the only option for your patients and community.
Our provider helpline makes enrollment so much easier! We are here to help! And remember, VFC providers receive $10,000 just for enrolling!
COVID-19 by the Numbers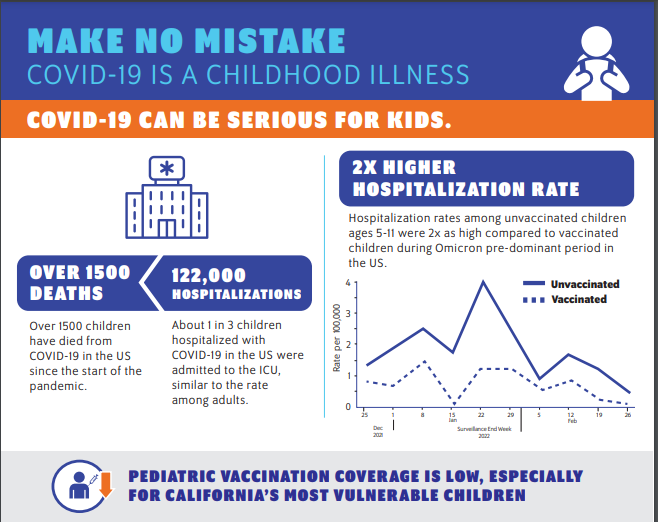 Help Us Vaccinate Your Community
Your strong recommendation is one of the most important factors in your patients' decision to get their children vaccinated. And VFC providers are best prepared to respond now:
Sites already have the necessary skills and equipment.
Practices have direct access to younger patient populations.
Practice staff are already familiar with vaccine administration and federal vaccine programs.
You can directly impact not just your pediatric patient population, but those kids' families and their communities as well.

Additional Support
MHOAC Program
Sites may also request supplemental staff—at no cost—through your local Medical Health Operational Area Coordination (MHOAC) program or volunteer services.
Higher Reimbursement for Administration Fees
And COVID-19 providers are reimbursed $40 per dose for administration fees—much higher than the $9 reimbursement for VFC vaccines!
Have questions?
Watch our recorded VFC Enrollment webinar where VFC providers got their questions answered.
VFC Billing & Reimbursement Webinar Slides
VFC Integrating COVID-19 Vaccination into Clinic Workflow Slides and Recording
VFC Storage & Handling Slides and Recording
Still Not Convinced?
Please contact the COVID Provider Call Center at (833) 502-1245 (Mon-Fri, 8AM-6PM). Let us know how we can help you offer COVID-19 vaccines to the kids in your community.
Resources