Fill the Gaps.
Keep Immunizing Your Patients!
The COVID-19 pandemic has resulted in many children and adults missing their recommended vaccines. Data from the California Immunization Registry (CAIR), show troubling decreases in vaccination.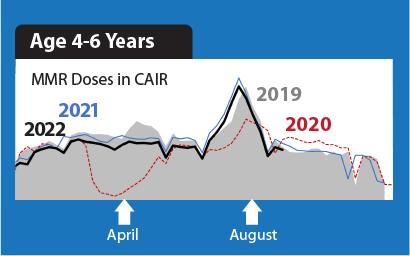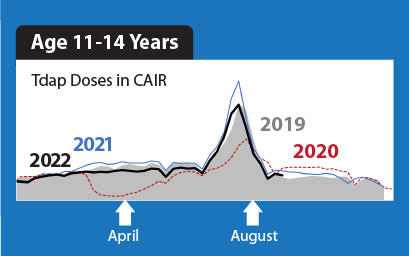 Don't Wait–Vaccinate Campaign

In collaboration with numerous partners, the California Immunization Coalition and the California Department of Public Health, Immunization Branch, have developed a communication campaign to help address the concerning drop in immunization rates during the COVID-19 pandemic. The goal of the campaign is to remind everyone: #DontWaitVaccinate and #FightFlu
The campaign toolkit includes a library of social media messages, talking points, template letters and other tools that encourage patients to reconnect with their providers. Feel free to tailor the messages to meet the needs of your local community. Help us spread the word by sharing resources and social media messages from this campaign: #DontWaitVaccinate.
Let's Rise Campaign (CDC)
The purpose of Let's Rise is to use evidence-based strategies and available resources and data to encourage catch up on routine vaccinations. CDC will also communicate the importance of why being up to date on routine vaccinations is critical for staying healthy so that families and adults can make informed decisions.
As trusted community leaders, health care professionals, and partners, you can:
Prioritize ensuring everyone catches up on routine vaccination
Identify individuals behind on their vaccinations
Encourage vaccination catch-up through reminders, recall, and outreach
Make strong vaccine recommendations
Make vaccines easy for everyone to find and afford